EC 388 / IN 388 Economic Policy Analysis in Turbulent Times: Europe and Turkey
Offered in Berlin, Germany and Istanbul, Turkey, 23 May-20 June 2014
through the Office of International Programs in cooperation with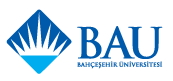 Bahcesehir University
By Profs. Christopher F Baum and Can Erbil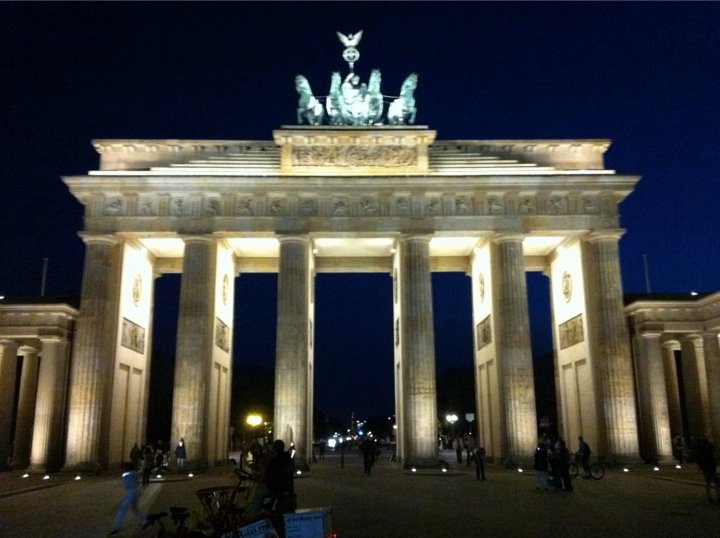 This four-week, four credit hour course will count as an upper-level elective toward the Economics major and minor requirements (for those who have already completed EC201 or EC202: a lower-level elective otherwise), as an elective for the CSOM Economics concentration, and as an approved elective for the International Studies major and minor. Completion of EC201-202 (Intermediate Theory) and EC228 (Econometric Methods) is useful but not essential. The course should be of interest to students in economics, management, international studies, political science, sociology and related disciplines.
Students receiving institutional financial aid are eligible to apply for McGillycuddy-Logue Travel Grants to defray some of the costs of participation. Other financial support, such as that provided by the IIE Gilman International Scholarship Program, may also be available; check with OIP.
Students should arrange their travel to arrive in Berlin on Friday 23 May. Housing will be available from that night. There will be an orientation and first class session on Monday 26 May. Classes in Berlin will end on Thursday 5 June. Students and faculty will travel to Istanbul on Friday 6 June, with classes on Monday 9 June-Friday 20 June. Housing will be provided through the night of Friday 20 June.
Focus and format of the course
This program aims to analyze the broad range of economic policies implemented by the economic engine of Europe: Germany and by one of the rising stars of emerging market economies: Turkey.
Studying the differences, as well as similarities of policy responses to financial crises and understanding the distinct economic perspectives of both countries will be at the core of the program. Students will utilize the expertise of guest speakers and the lectures by Profs Baum and Erbil to evaluate different economic scenarios in their several short essays.
Historical and economic ties between Germany and Turkey will provide a natural flow to the program. The students will have the opportunity to contrast and compare the economies, cultures, people and two of the most beautiful metropolises of the world.
This unique experience will provide ample material to support the theory and material covered in class at Boston College. Access to prominent guest speakers, company and site visits, and numerous cultural activities will constitute an exclusive, rich, educational, fun and memorable four-week program.
The policy challenges facing European economies, and the methods used to study and address them, are the focus of this summer course on economic policy analysis in turbulent times. The course will involve a series of lectures on the major policy issues, with readings from the text Economic Policy: Theory and Practice (Benassy-Quere et al., Oxford University Press, 2010) interspersed with
four presentations by leading researchers at DIW Berlin, a highly respected German policy research institute, and BAU Berlin, a reputable Turkish University with a satellite campus in Berlin
four presentations in Istanbul, Turkey by professors from various prestigious universities (Bogazici University, Koc University, and Sabanci University) and policy makers from the Central Bank of Turkey, Ministry of Economics and the Treasury Department.
Guest lecturers will focus on their research areas of specialization and present a practical understanding of the issues. Emphasis will be placed on how policy analysis is carried out, including its expositional and methodological aspects, in order to provide clear and convincing findings to government, business, academe and the media.
Tue 27 May: Dorothea Schäfer, Research Director Financial Markets, DIW Berlin, Associate Professor at Jönköping International Business School (Sweden): TBA
Thu 29 May: Kerstin Bernoth, Deputy Head of Department of Macroeconomics, DIW Berlin: TBA
Course requirements
Course requirements will include four short essays discussing aspects of the selected guest lecturers' presentations due before midnight on the day following the day of presentation. The essays, in PDF format, are to be emailed to Prof. Baum and Prof. Erbil. Active participation in class discussions is required.
Readings
Please see the Readings page (updated 20 April 2014) for some useful websites, recent articles and a list of books related to Germany and Turkey in historical and modern times.
Logistics and Cultural Events
Students should get their e-visa for Turkey before leaving the USA. Students with US passports do not need a visa to enter Germany.

Students should plan to arrive in Berlin's Tegel Airport (or Schonefeld Airport) on Friday 23 May. Take a taxi to the hotel, in Berlin-Mitte, and save the receipt for reimbursement.

Students will receive a local zone A/B or A/B/C VBB transportation pass for the duration of their Berlin stay. The Berlin transit system runs 24/7, although subways (U-Bahn) and heavy rail (S-Bahn) are replaced by night buses (Nachtbus) late at night. U-Bahn and S-Bahn lines operate on the honor system; you must show your valid VBB pass if requested by a ticket inspector. To ride the bus, show your pass to the driver.

Students should bring a "business casual" outfit for some Istanbul class sessions and more formal cultural events such as symphony concerts. Blouse and slacks, suit or dress for women, button-down shirt and slacks (not jeans!) for men. No need for party dresses, suits, ties, etc., just respectable attire for similar events in downtown Boston. Bring comfortable shoes for day trips, which will involve a lot of walking. Also bring your BC student ID in case it is needed for reduced rate entry.
Schedule of Extracurricular Events [Berlin]:
Sat 24 May, departure place/time TBD: Bus/boat tour (hop-on/hop-off ticket valid Sat and Sun)

Sat 24 May, 1900h: Welcome dinner at Maximilian's, Friedrichstraße 185-190. [U2 or U6: Stadtmitte]

Wed 28 May, 1015h (be there at 1000h): Visit to Reichstag cupola and roof terrace (MUST BRING PASSPORT!), visitors' center of Reichstag Building, Scheidemannstra&slig;e [S1, S2, S25: Brandenburger Tor, U55: Bundestag, or walk along south bank of Spree from Bahnhof Friedrichstraße]

Fri 30 May, 2000h (be there at 1930h): Philharmonie [Herbert-von-Karajan Str., 2 blocks west of Potsdamer Platz: S1, S2, S25] Berliner Philharmoniker with Hilary Hahn, Vieuxtemps violin concerto and Tchaikovsky "Manfred" symphony

Sat 31 May, departure place/time TBA: Group visit to Potsdam and palaces. SansSouci entry at 1420h. Comfortable walking gear a must!

Sun 1 Jun, 1600h (be there at 1545h): Group visit to Pergamon Museum on Museuminsel (entrance on south side of island at Bodestraße 1-3, next to Neues Museum)

Thu 5 Jun, 2000h (be there at 1930h): Konzerthaus, Gendarmenmarkt [U2: Hausvogteiplatz or U6: Französische Str.]: G.F. Haendel, "Israel in Egypt"

Fri 6 Jun, TBD: Flight Berlin-Istanbul and transfer to Istanbul housing
Contact information
You may send Prof. Baum or Prof. Erbil an email message.
---
Boston College Economics, Maloney Hall [location] | (t) 617-552-3670 | (f) 617-552-2308
Updated: 2014/04/15
Maintained: Department of Economics
URL: http://fmwww.bc.edu/EC-C/U2014/388/EC388.U2014.php
© 2012 The Trustees of Boston College.