Ekmekci, Song join the BC economics faculty
The department filled two positions during the spring hiring season, both of which increase our strength in important fields. Associate Prof. Mehmet Ekmekci joins us from the University of Pittsburgh, adding to our substantial game theory/mechanism design group. He also served on the faculty of Northwestern University and visited Yale University after receiving the Ph.D. from Princeton University in 2006. He holds an undergraduate degree from Bogaziçi University in Istanbul. His interests include game theory, information aggregation, bargaining and search, and takeovers. He has published repeatedly in Journal of Economic Theory, Review of Economic Studies and American Economic Review.

Assistant Prof. Dongho Song joins us from the University of Pennsylvania, where he earned the Ph.D. He holds undergraduate and master's degrees from Seoul National University in South Korea. His interests lie in risk management and modeling in economics and finance. His work with dissertation advisor Frank Schorfheide appears in two NBER papers and a festschrift for the late Halbert White.
Chalak leaves BC
Assistant Prof. Karim Chalak, a member of the BC economics faculty since 2007, has left the University and taken a position at the department of economics, University of Virginia.

10 Jul 2014
Seminar on Economic Policy in Berlin and Istanbul offered in Summer 2015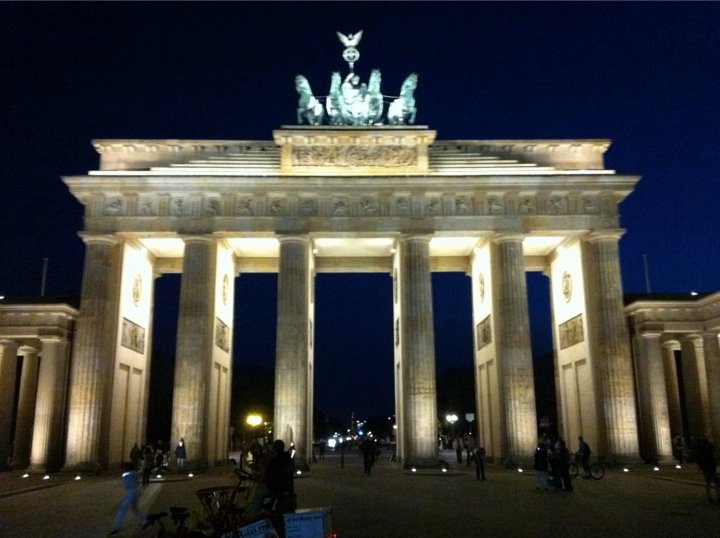 This coming summer, the economics department's course offerings will once again include an economics elective in Istanbul, Turkey and Berlin, Germany. The course, ECON3388: Economic Policy Analysis in Turbulent Times: Europe and Turkey is offered through the university's Office of International Programs (OIP). It is cross-listed as INTL3388 for students in the International Studies program, and is an approved elective for the A&S interdisciplinary minor in Islamic Cultures and Civilizations. The four-credit-hour seminar will be held June 5-29, starting in Istanbul and ending in Berlin, and will feature presentations by economic researchers combined with lectures on economic policy analysis, as well as numerous cultural events in both cities. The course will be co-taught by Prof. Christopher F Baum and Assoc. Prof. of the Practice Can Erbil. Profs. Baum and Erbil offered this course for the first time in summer 2014. Interested students should contact the OIP as soon as possible, as the OIP Summer Seminars operate on a rolling admission basis.

9 October 2014
Twelve Ph.D.'s awarded in University commencement
The 138th commencement exercises of Boston College were held on 19 May 2014. Twelve economics students received the Ph.D. since the last commencement. They are listed with their thesis topics and advisors. Samson Alva, "Essays on matching theory and networks" (Utku Ünver); Rucha Bhate, "Essays in macroeconomics of emerging markets" (Fabio Ghironi, Christopher F Baum and Peter Ireland); Anna Blank, "Two essays on the long-term consequences of the EITC program" (Peter Gottschalk and Andrew Beauchamp); Kyle Buika, "Essays in applied microeconomics" (Julie H. Mortimer); Brent Bundick, "Monetary policy and the Great Recession" (Susanto Basu); Stacey Chan, "Unintended policy effects and youth crime" (Andrew Beauchamp); Mikhail Dmitriev, "Essays in international macroeconomics" (Susanto Basu and Fabio Ghironi); Lucrezio Figurelli, "Essays on pricing and consumer demand in the retail sector" (Julie H. Mortimer); Devlin Hanson, "Two essays on the interaction between marriage and policy" (Mathis Wagner); Chungliang Jiang, "Three essays in finance economics" (Zhijie Xiao); Federico Mantovanelli, "Essays in development economics" (Scott Fulford and Mathis Wagner); and John O'Trakoun, "Essays on conflict, corruption and international trade policies" (Fabio Ghironi).

Eleven students were awarded the M.A. degree at the commencement exercises: Zulma Barrail Halley, Smita Das, Nicholas Diebel, Mehmet Onur Ezer, Deeksha Kale, John Lindner, Tristan Nighswander, Jacob Penglase, Ethan Struby, Shunichi Yoneyama and Riccardo Zago.

Our congratulations to all!

19 May 2014
BC EC 2013 and all prior issues available
The October, 2013 edition of BC EC, the department's annual newsletter, is now available in PDF format, as are all prior issues of BC EC back to Vol. 1, Issue 1 of 1978.

12 November 2013
Undergraduate Program FAQ available
A set of Frequently Asked Questions regarding the Department's undergraduate offerings is now available. If you are a major, minor, CSOM concentrator or interested in becoming one, please consult the FAQ!

5 Sep 2010
Giving to Economics
The Chair's Discretionary Fund supports vitally important activities such as student awards, purchases of textbooks for needy students, guest lectures, receptions, student travel to professional meetings, student and faculty mini-grants, conferences, and other events that maintain our thriving Economics Department and community. Should you want to discuss making a special gift to the department, please be in touch with the Office of the Director of Development of A&S, David Cave, Ph.D., at 617-552-9179.

BC PhD alums score hat trick
The October, 2014 issue of one the profession's most prestigious journals, American Economic Journal: Macroeconomics, contains three articles highlighting the work of alumnae/i of the department's Ph.D. program. The first is "Fiscal Policy and MPC Heterogeneity", by Tullio Jappelli (PhD'88) and Luigi Pistaferri. Jappelli is currently a professor at University of Naples Federico II.

A second article, "Medium Term Business Cycles in Developing Countries", was coauthored by Diego Comin, Norman Loayza, Farooq Pasha (PhD'13) and Luis Serven. Pasha is an economist at the State Bank of Pakistan.

Third in the lineup: "The Political Economy of the Greek Debt Crisis: A Tale of Two Bailouts", by Silvia Ardagna (PhD'00) and Francesco Caselli. Ardagna is currently a Managing Director at Goldman Sachs.

Congratulations to all for their well-respected research work!

08 Oct 2014
Economics major largest for the second year
The Office of Student Services has released Enrollment Highlights for the fall, 2014 semester which show that there are 986 undergraduate students in the College of Arts and Sciences economics major and 183 undergraduate students pursuing the Carroll School of Management economics concentration. This is the largest major and concentration, and the largest ever recorded, representing over 12.5% of all BC undergraduates: an even larger fraction than last year's 1,018 majors, which represented a 25-year high for the Economics Department's enrollment. This total does not include those students in the A&S economics minor, nor those International Studies majors who follow the Economics track. The next largest majors/concentrations are Finance in the CSOM (1,100), Biology (867), Communication (846), and Political Science (819). Many A&S undergraduates graduate with two completed majors.

Student Services also announced that 199 students graduated in 2014 with an A&S economics major. This represented 13.3%, or nearly 1/7 of the 1,492 A&S graduates in the August 2013-May 2014 period.

Currently, the Department of Economics has 35 full-time faculty. The department will be hiring additional full-time faculty over the next two years to strengthen the undergraduate and graduate curricula. The number of majors and concentrators has grown far faster than faculty numbers, which would be over 50 if the faculty-student ratio prevalent in the early 2000s was maintained.

25 Oct 2014
Professor Bill Neenan, SJ, 1929-2014
We sadly note the passing of our esteemed colleague Rev. William B. Neenan, SJ, on 25 June at the age of 85. Bill Neenan was a Professor of Economics and the inaugural holder of the first endowed chair at Boston College, the Gasson Professorship, in 1979. He then was appointed Dean of the College of Arts and Sciences, holding that position for eight years, before being named the University's Academic Vice President and Dean of Faculties. Bill served in that key position from 1987-1998, a time of marked growth and change at Boston College. Since that time, he served as Vice President and Special Assistant to the President, playing a key role in academic planning and University development. Bill served Boston College for 35 years, and was a beloved figure on campus.

Bill Neenan was a scholar of public finance, receiving the A.B. and M.A. in economics from St. Louis University and the doctorate in economics from the University of Michigan-Ann Arbor. He served on the U-M faculty from 1967-1979. He was ordained in the Society of Jesus in 1961. Boston College presented Bill with a honorary degree in 2008. The first endowed chair in the Department of Economics, the William B. Neenan, SJ Millennium Chair in Economics, was established by Margaret and Thomas Vanderslice in 2004, citing Bill as "the soul of the University." The Neenan Chair is held by Prof. James E. Anderson.

Bill Neenan exemplified the University's motto, Ever to Excel. All of us on the Heights mourn his passing.

29 June 2014
Recent publications highlighted
An up-to-date list of the recent published articles of department faculty that appear in RePEc services such as IDEAS and EconPapers is now available, courtesy of the IDEAS RePEc service. To appear on this list, faculty must be registered with RePEc, the journal must be included in RePEc listings (as almost all journals of note are) and the author must 'claim' their article in the RePEc Author Service.

08 Mar 2010